Good morning! We do hope that you have enjoyed our blogs so far, today is the 1oth blog on general history before we move into the theme of Women Writers of the Mining Community.
Through research into this topic, we came across some lovely photographs from The Chad – taking us down memory lane. Recognise anyone?
Today's blog is centred around local galas and sporting events. As with the Coal Queen contest, these were key events in Mining Communities. With many women of the community taking part.
The National Union of Mineworkers (Nottingham Area), held what is referred to as an Annual Demonstration from 1949, until at least 1982. This took place in Mansfield. (Source)


Pictured here is a 1956 Programme of the event, which was held at Berry Hill Social Welfare Centre.
(This image belongs to a private collection and was shared via Our Mansfield & Area 
As with many of the images shared in our blogs, we do not own the rights and always credit the sources that we share here.) 
A range of activities filled the day, following the parade which featured banners and bands. It was a popular event. Activities included Punch & Judy shows, pony rides and talent contests. Fashion shows and Coal Queen Contests were also part of the event's activities.
Berry Hill Grounds were laid out with many stands such as exhibitions by the N.C.B., Electricity Board, C.I.S.W.O. Ladies Section, and Model Railway. There were displays of Wrestling, Whippet Racing, Physical Culture, Cage Birds, Rabbits and Mice, just to mention a few. (Source)
Thanks to The Chad's archive, there are lots of pictures from the 1966 Miners Parade & Gala, showing all the events that were held.
(all images belong to The Chad)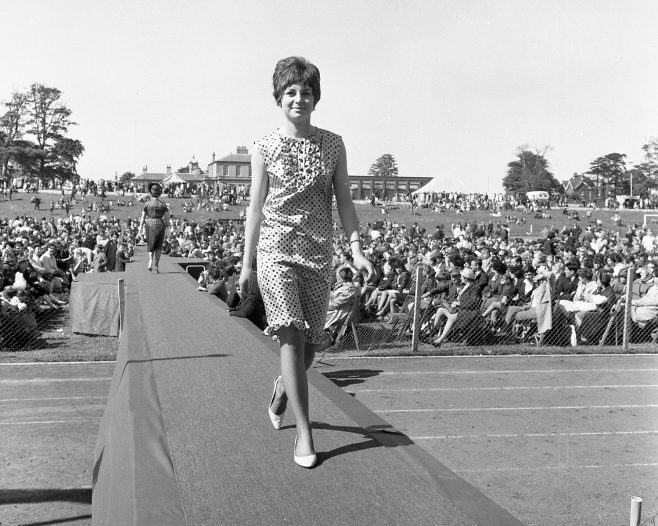 Do you recognise anyone? 
Were you involved in any Mining Galas?